The Pharmaceutical industry is at risk from Brexit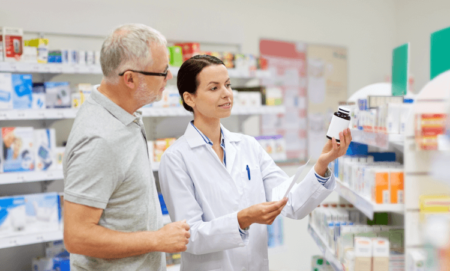 Pharmaceutical news: Despite debates about the impacts of Brexit, the pharmaceutical industry is less eye-catching than other sectors.
The pharmaceutical sector in the EU has increased from €125 billion to €225 billion over the last 15 years. Employment in the sector has risen from 535.000 to 725.000.  Pharmaceuticals are very advantageous for the EU. Exports of pharmacy products have more than tripled over the past 15 years.
Non-tariff barriers like the possible establishment of physical border could potentially have negative effects on pharmaceutical trade
Fortunately, the EU has long adopted zero most-favoured-nation tariffs even for international extra-EU transactions for pharmaceutical products. So, the worst scenario, even in a hard Brexit where the EU and UK treat each other in the WTO multilateral framework manner, would not add a specific tariff burden on pharmaceutical trade.
However, tariffs are not the only barrier to trade. There is also a possibility that other types of non-tariff barriers could be created to hamper pharmaceutical trade. With the strengthening of immigration control, border checks might be resumed which could create delays in transferring pharmaceutical products to/from the UK. Longer lead times and increased paperwork caused by these customs bottlenecks could affect service levels and margins – especially for pharmaceutical products, which have a short shelf life. Evidence has shown that, for time-sensitive industries, every 1 hour of customs delay adds 0.8 percentage points to the ad valorem trade-cost rate and leads to 5 per cent less trade. This means that perishable pharmaceutical products are likely to cost more for UK residents, especially in the case of emergency.
The establishment of a physical border also matters for Ireland. Ireland is the only country that shares a land border with the UK. Although it is hard to say what will eventually happen in the event of Brexit until the final post-Brexit model is determined, the risk has been mounting since Theresa May's report signalling a hard Brexit. Establishing an Irish-Irish border would then mean that Irish pharmaceutical products need to go across the UK border twice before entering the rest of the EU. One solution to avoid this additional processing cost is to construct a common border for two countries, which was already the case for passengers from 16 countries such as China and India to enter the region. However, this means additional costs for Irish pharmaceutical consumers.
Resources: LSE Business Review