NPA survey says public against online medicine sales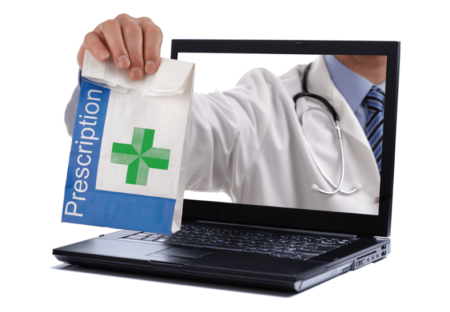 Two thirds of respondents to a National Pharmacy Association (NPA) survey are against online retailers providing NHS medicines in place of local pharmacies. Online medicine sales are on the rise, however their popularity some think is not.
NPA survey 69% of over 1,000 "consumers" polled last month oppose "a shift away from local pharmacies supplying NHS medicines, towards online retailers", the NPA said. This figure rose to 93% among older people, who are "heavier users" of pharmacy services, it added.
The survey also found that 87% of people believe that local pharmacies are the "better way" to obtain healthcare advice – compared with just 13% who opted for online pharmacies. Support for community pharmacies rose to 98% in the over-55 age group, the NPA said.
According to another survey – of over 2,000 consumers – commissioned by the NPA in 2016, 7 in 10 people think face-to-face advice from a pharmacist as "very important"
Furthermore, patients rated being able to speak with someone face-to-face when ordering and collecting a prescription as "nearly five times" more important than being able to order online, it said.
The survey forms part of the NPA's Face-to-Face report, which also includes case studies (see below) describing scenarios in which face-to-face contact in local pharmacies brought significant clinical benefits.
"Human touch in healthcare"
NPA chairman Ian Strachan said it is important to remember "how fundamental the human touch is in healthcare".
"There are profound clinical benefits from face-to-face interactions between patients and healthcare professionals, such as GPs and pharmacists," Mr Strachan said.
He then stressed that "internet and mail-order pharmacies are in no way equivalent to your local pharmacy and cannot give the same level of support".
Linking in with this article, the mirror slammed Hilary Jones due to online drug services and who controls them.
Healthexpress.com sells prescription only medicines to hundreds of thousands of Brits, without face to face consultations. The problem is, its medical professionals are supplied and trained by an agency run by Julian Eden, who is a GP banned in 2009 for dangerously over-prescribing drugs.
In one case, he overprescribed 60 sedatives to a suicidal teenager, who later overdosed.
An investigator from the Mirror, was able to get prescription-only slimming pills from imputing false information in just four minutes.
Dr Hilary has then been criticised for using TV appearances to promote companies he works with.
Resources- C+D, The Mirror