Vacant NHS posts reached 86,000, says report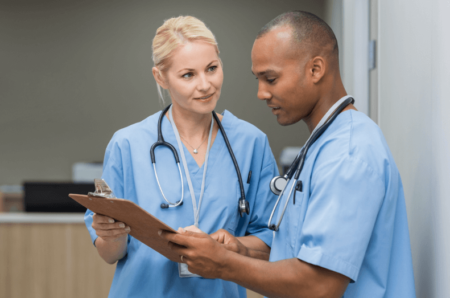 Vacant NHS posts in England. Between January 2017 and March 2017 reaches 86,000.
Vacant NHS Posts: Statistics from NHS Digital – which collates data – shows the number of vacancies climbed by almost 8,000 compared to the same period in 2016.
Nurses and midwives accounted for the highest proportion of shortages, with 11,400 vacant posts in March 2017.
The Department of Health said staffing was a priority and that more money was being invested in frontline staff.
This data includes job adverts published on NHS Jobs website between February 2015 and March 2017.
There are currently an estimated 1 million full time jobs across the NHS in England.
The latest figures suggest in March 2017 there were 30,613 full-time equivalent vacancies advertised on the NHS Jobs website – the highest total for a month since this type of data was first collected in February 2015.
Nursing and midwifery vacancies have topped the list since these figures have been collated.
The data includes adverts for doctors, dentists, administrative, clerical staff and technical and scientific staff. The figures do not include vacancies for GPs or practice staff.
NHS officials say caution must be used when interpreting the results, as other ways of advertising NHS jobs – including adverts seeking overseas applicants – exist.
Meanwhile, a Department of Health spokesperson said: "We expect all parts of the NHS to make sure they have the right staff, in the right place, at the right time to provide safe care – which is why there are almost 32,400 more professionally qualified clinical staff including almost 11,800 more doctors, and over 12,500 more nurses on our wards since May 2010."
Janet Davies, general secretary of the Royal College of Nursing, said low pay and "relentless pressure" meant many nursing were leaving the profession
"At the very moment the NHS needs to be recruiting more nursing staff, we learn the number is falling and the NHS finds itself advertising for more jobs we know it cannot fill," she said.
"A lethal cocktail of factors is resulting in too few nurses and patient care is suffering.
"More people are leaving nursing than joining – deterred by low pay, relentless pressure and new training costs.
"For the sake of patient safety, the Chancellor must scrap the cap on pay and help to fill the tens of thousands of vacant nurse jobs."
The RCN says nursing remains one of the lowest paid staff group of all public sector professions.
According to its figures average starting salaries for nurses in London are around £26k and £22k elsewhere.
Why is the NHS short of staff?
The Department of Health says thousands more staff have joined the health service in the past seven years, it says the seasonal way in which staff are recruited – with more joining between late summer and mid-winter – could account for some of the trends in the report.
Meanwhile, NHS Improvement, which oversees NHS trusts, has a scheme in place to encourage more staff to stay within the health service and Health Secretary Jeremy Hunt has promised more medical student places in the future.
iNews states how the NHS vacancies have risen 10% in the last year.