Homeopathy among 18 items NHS could scrap from prescriptions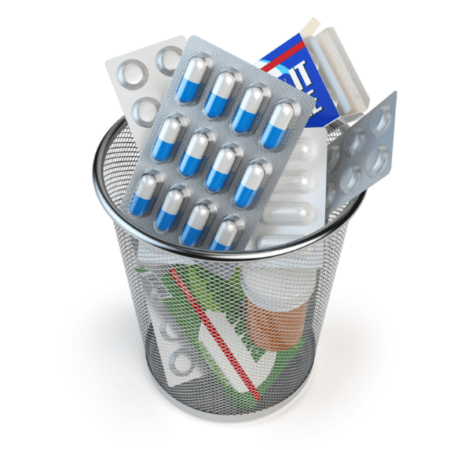 Homeopathy prescriptions: Homeopathy and herbal remedies are amongst the 18 products and treatments NHS may scrap from prescriptions, NHS England has launched a public consultation on whether this should happen.
Homeopathy prescriptions The commissioner estimates the 18 "ineffective, over-priced and low-value" treatments cost taxpayers £141 million a year and "should generally not be prescribed", said in a statement on July 21st.
In the consultation NHS England will also ask for views on 3,200 prescription items, such as headlice treatments and nasal sprays, which are "readily available" over the counter. It estimates these to currently cost taxpayers £645m a year. This consultation will run until October 21.
The money spent on these products – which could be saved following this consultation – is huge, £100,009 on herbal medicines, £92,412 on homeopathy items, £34.8m on Liothyronine which is used for underactive thyroid and £19.8m on the anti-depressant Trimipramine, just to name a few.
The consultation will result in prescribing guidance for clinical commissioning groups (CCGs), it said.
NHS England is "also supportive of restricting availability of gluten-free foods on prescription, which costs £26m a year, and is currently subject to a Department of Health consultation".
Graham Jackson, GP and co-chair of NHS Clinical Commissioners (NHSCC) – the independent organisation representing CCGs which has partnered with NHS England – said the consultation is "an important part" of looking at what the NHS should provide.
"We are pleased to have worked with NHS England to identify products that could be considered low priority for NHS funding, for reasons including limited clinical effectiveness or the availability of cost-effective alternatives," Dr Jackson said.
The Royal Pharmaceutical Society (RPS) said while "ineffective and unsafe medicines should not be prescribed on the NHS", it has "serious concerns" about the proposed restrictions on prescribing clinically effective medicines to treat common conditions, such as headlice or athlete's foot.
RPS England board chair Sandra Gidley said expecting everyone to pay for medicines for common conditions would "further increase inequalities", because "those on low incomes will be disproportionately affected".
"They should not be denied treatment because of an inability to pay," Ms Gidley said.
"People with minor health problems should be treated via NHS pharmacy minor ailment schemes," she added.
However, the RPS did welcome the inclusion of homeopathy in the list of 18 products.
"Removing homeopathy, which has no scientific or pharmacological basis, from NHS supply is long overdue," it said.
NHS England chief executive Simon Stevens described homeopathy as "at best a placebo and a misuse of scarce NHS funds".
What are the 18 products the NHS wants to scrap and will it affect me?
Here are the following 18 products:
Co-proxamol
Omega 3 fatty acid compounds
Lidocaine plasters
Rubefacients
Dosulepin
Glucosamine and chondroiton
Lutein and antioxidants
Oxycodone and naloxone
Homeopathy items
Herbal medicines
Liothyronine
Doxazosin modified release (MR)
Perindopril arginine
Fentanyl immediate-release
Tadalafil once-daily
Trimipramine
Paracetamol and tramadol combination product
Travel vaccines – seven vaccines, which are not available on the NHS, but are sometimes prescribed in error: hepatitis B; Japanese encephalitis; meningitis ACWY; yellow fever; tick-borne encephalitis; rabies; and the Bacillus Calmette-Guérin (BCG) vaccine.